People didn't have any digital presence a few decades ago, so increasing sales or flourishing business was the hardest thing ever. But over time, people came across the digital world, and now in this era, people are stepping into new technology day by day. But what is the most effective medium of showing your online presence? Of course, the answer is graphic designs.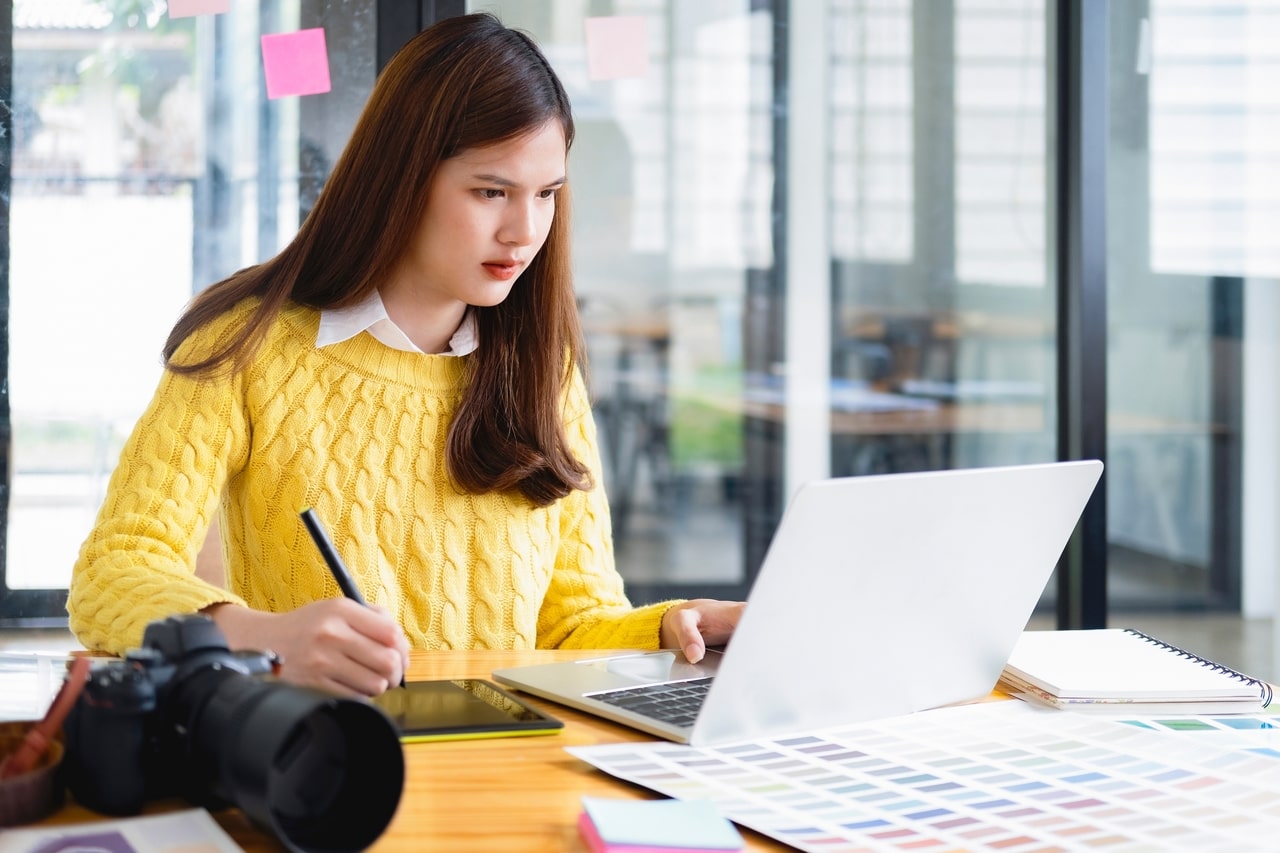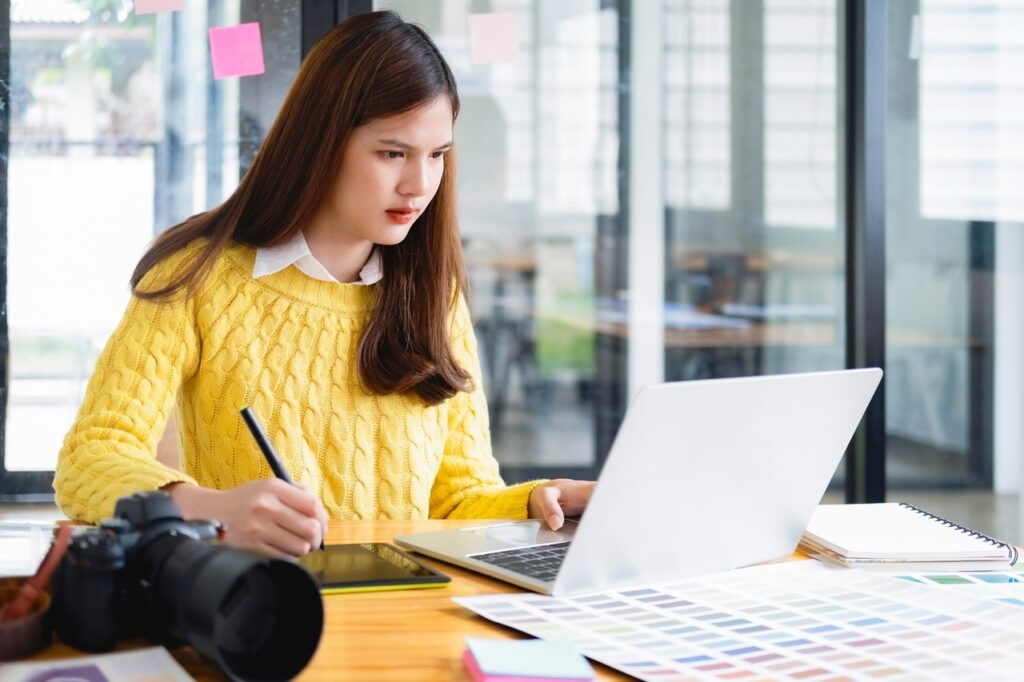 What is the graphic design service, and what does it include? The term graphic design has different implications for every one of us. Graphic design services are the crucial technique that mixes text and visuals to convey a message. One thinks about web design and graphical interfaces first, while another would ponder over contact details and brochures or about packaging and visual brand identity. Because graphic designing is a communication skill that relies on visual perception, it might be psychological, technological, or a combination of both.
In today's competitive industry, graphic design services have become a necessary component of any business. Moreover, it's crucial because combining technology, aesthetics, and creative thinking can send a message that your audience will remember. From a morning cereal box to the process of reserving a holiday property, design can be found in several areas alluring the human mind strategically.
Importance of graphic design services
Increasing your firm's competitive edge is more crucial than ever as competition intensifies. Moreover, graphic design services are vital for every organization to make a great first impression. The initial interaction with your brand sets the standard for the remainder of your business arrangement.
Furthermore, infographics are an excellent method to summarize information that your viewers would otherwise overlook (or skip reading altogether). According to research, infographics, which blend pictures and information, are three times more interesting than text-only material. Because humans are significantly impacted by images, including appropriate illustrations into text can help us better absorb and remember complex information.
Graphic design and Illustration
Consider a few of your favorite movies. What did you find appealing about them? It isn't just a single thing if you're anything like us. From the plot to the graphics, every aspect of the film was seamlessly integrated. Similarly, the graphic design services complement one another and work together to produce something unique. So, what's the distinction between the two? The most significant difference between graphic design and illustration is how and where they are used. Graphic design is typically more commercial, whereas illustration is more closely tied to fine art. As more commercial ventures demand vibrant and unique images, their distinctions become less noticeable.
Let's take a closer look at different designs and graphic illustrations. So, what occurs when they're combined and let's explore some creative methods to employ visual images in your next project? Graphic design services and illustration get their approaches from media, and creative objectives. It's easier to conceive graphic design as a business endeavor, whereas painting is akin to fine art. Or to put it down simply, illustrations are a type of visual representation or illustration of written material that might be used to illustrate a concept, tell a tale, or decorate a room.
Visual Identity and Branding
But what is brand image, exactly? What connection does it have to develop? And what's the method to create robust brand recognition with attractive graphics that propel your company forward? The physical pieces that will impact how your brand is regarded are our corporate design assets. Your logo, branding, online design, social media visuals, postcards, and the uniforms your personnel wear are all graphic design services examples. When you begin generating your design tools, you must first establish the foundation of your design structure: the elements that make up your brand identity. Before designing, you'll want to figure out the essential components.
Motion graphics and explainer animations
Do you need animation video ideas to help you create one for your brand, organization, or service? So, you've arrived at the right spot. Short movies that clarify or convey something about a business are explainer videos. They might be about a specific part of your organization or your whole operation and can describe a new service or your brand's story chronologically. On the other hand, motion graphics are ageless and will never go out of style.
The most frequent explanatory films are two-dimensional cartoons, graphics, or whiteboard drawings. Whiteboard explainer films were popular a few decades previously, then animated characters, and now vivid depictions of humans. Typography may be seen everywhere; on posters, brochures, logos, websites, or anything with text. Brands must build individual identities in today's competitive business climate. To transmit a brand message, they must capture the attention of their target customers.
As a result, the strategic use of typography is critical in the making of a brand, particularly an ambitious startup would stand out in its specialized market.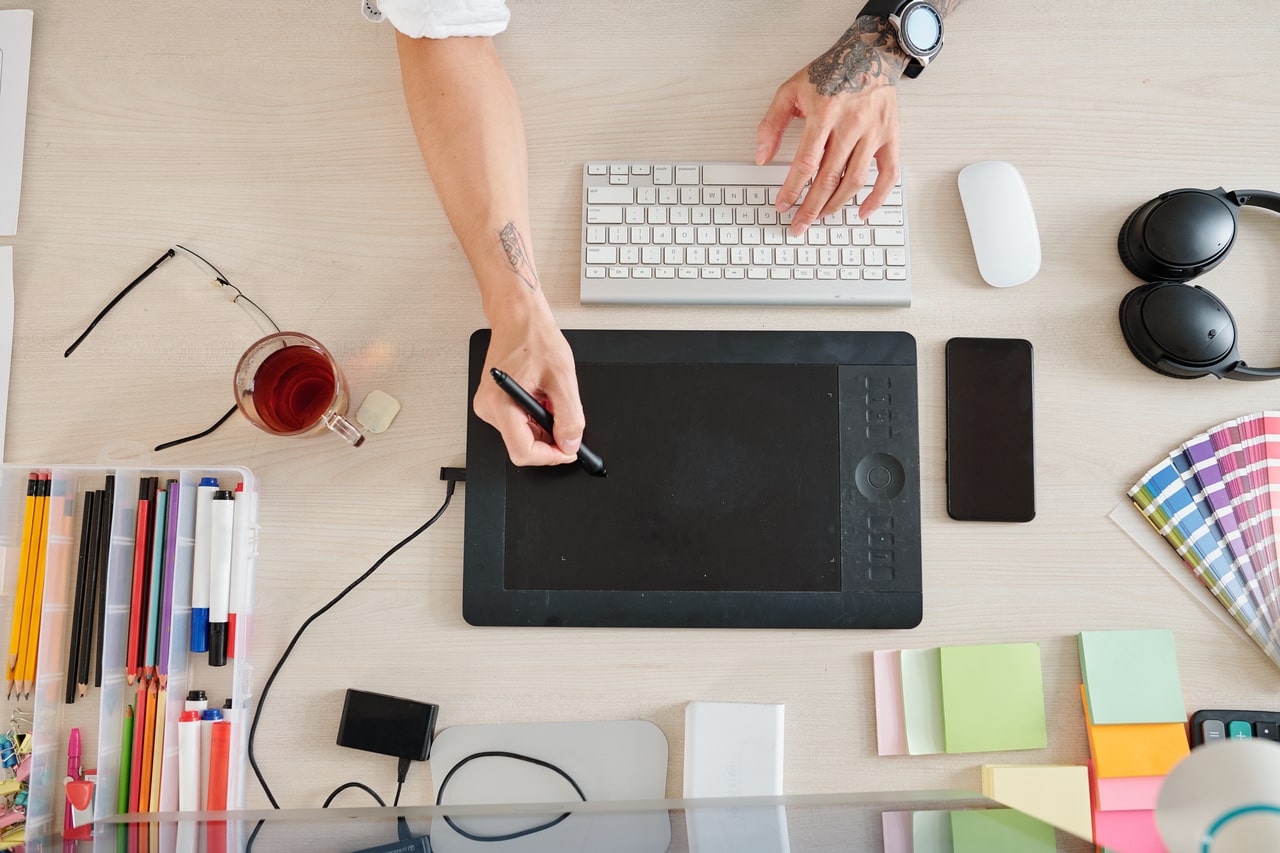 UI/UX
Graphical user (UI) development is how designers create software or electronic devices interfaces, emphasizing aesthetics or style. Moreover, designers strive to create a unique design interface that is easy to use and enjoyable. UI design includes graphical user interfaces and other forms, such as voice-controlled interfaces.
Sometimes mistaken with UX design, UI design focuses more on the interface and overall impression of a structure. The UI design process is a craft in which you, the designer, create an essential user experience. UX design encompasses the overall user experience. On the other hand, you can consider UX design an automobile, with UI design serving as the driving console.
Logo design
The emblem is the foundation of your brand's identity. When dealing with your design, ensure that your logo checks all of the boxes: It clearly shows who you are as a brand or company and what you value. It is aesthetically appealing: simplicity, it is timeless rather than trendy: moreover, the last thing you need is for your logo to become outdated in six months. It plays by the rules of your industry—and if you deviate, do so on purpose; makes an impact on your audience that will stay. To guarantee you always have the logo you want, make sure your design partner sends it in numerous forms (such as a black and white version or several sizes).
Email design and business cards
Email design is an excellent tool for engaging consumers and driving sales. However, most individuals have inbox overload, so you need the correct design strategy to stand out from the crowd if you want to develop your business through email. Consider the email's intended aim. Make a few eye-catching product photos the focal point.
If you're conducting any company development and who isn't, it would help if you had plenty of business cards on hand. A well-designed card allows you to promote your favorable image in the eyes of potential clients or consumers. Keep your business card design simple: your company logo on one side of the card and your vital personal data on the other for the best impact.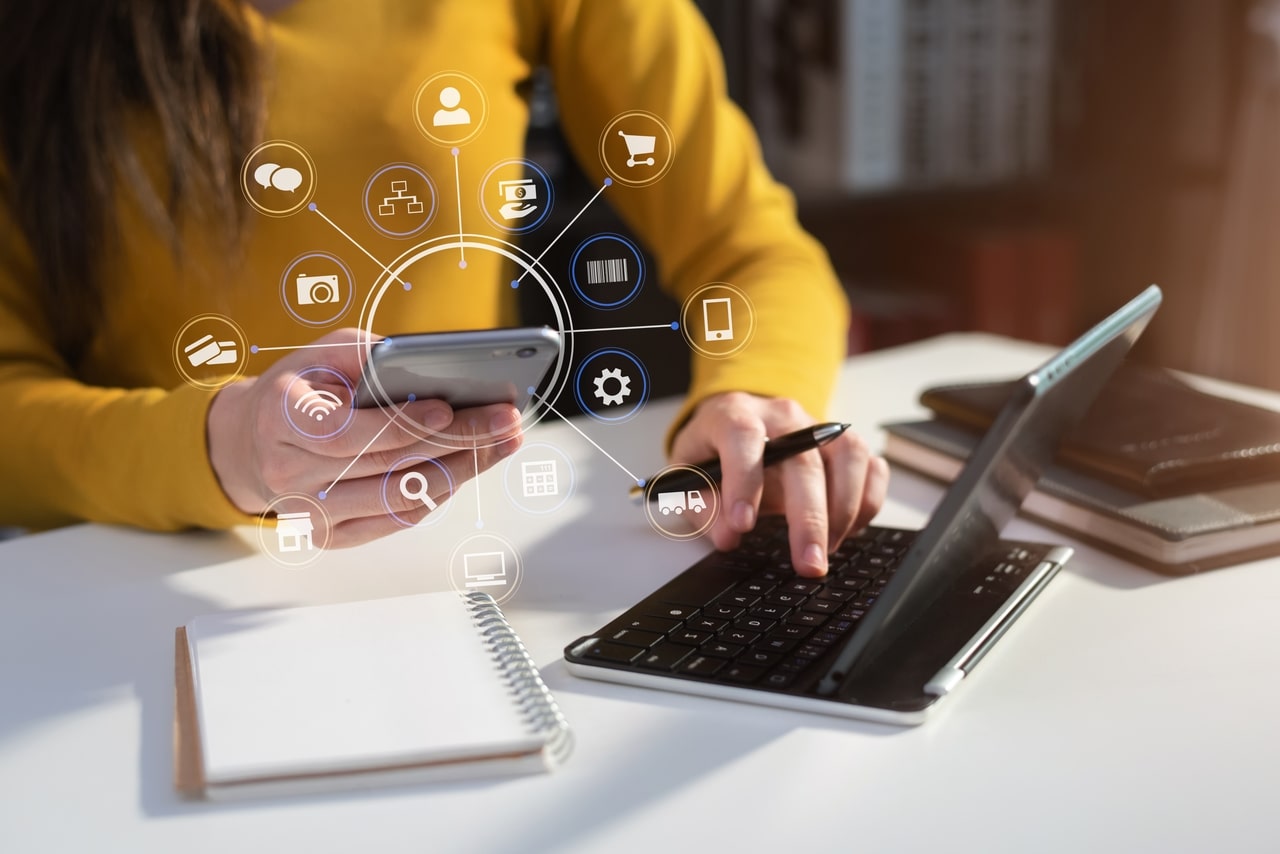 Social media posts
Nowadays, digital marketing is among the most potent tools in a brand's inventory for targeting its objective. As a result, businesses need to recognize and appreciate the value of graphic design in social media advertising for their businesses. Ensure your brand is structured consistently, utilize the same color schemes, and use the ideal photo size when sharing each site. If your feed has a slew of photographs of varying sizes and quality, it may appear unorganized and chaotic – something you don't want the audience to infer about your firm.
Marketing and advertising
Anywhere we go, we are continually inundated with marketing tactics. We have them on television, in YouTube resources, in newspapers, and when browsing through Facebook. We are surrounded by many graphic design services such as advertising. Moreover, you can get your target audience by advertising your product or business. They shout at retail shelves, bomb us on TV screens, and decorate every available open space in public locations. The sale of the service or product that the advertisement promotes is, obviously, the end outcome of any effective marketing. Have you pondered how long it takes to develop a great campaign and an engaging ad that conveys the story perfectly? We're not talking about minutes or hours here, but about days, weeks, or even months of brainstorming, user research, and graphic elements.
Publication and packaging graphic design
You're out! If you intend to launch a new online service or website, it must stand it's time to rebuild and rebrand your present platform. With so much competition in the online services business, if you're launching a modest digital service or aiming to be the next in trend on Facebook, you need to be able to captivate your customers and persuade them to at least test your product.
In the online services market, standing apart can be challenging, especially with so many identical enterprises already in existence. As a result, you should have some time to select a website graphic design services that allow you to present your online service in the best light possible.
We are a creative, digital marketing, graphic design firm with years of expertise dealing with local and global customers. We at Z.M. Communication, are highly enthusiastic about working with our customers and absolutely can't wait to learn about your organization's aims and ambitions. Drop a line to know more about graphic design services; the power to soar.