How To Grow Small Business Online?
When small businesses start, they frequently concentrate on finding ways to bring in their first clients. They might rely on conventional advertising methods like print ads, coupon mailers, or even outdoor advertising. Businesses may think that since they provide high-quality goods or services, it's only a matter of time before customers locate them.
Although this tactic might generate a small amount of business, there is a better and simpler way. Small firms should take into account the global internet prospect market and reap the benefits of combining their traditional and digital marketing. No small business, regardless of how new, should disregard digital media to generate leads and turn prospects into life-long customers.
Advantages of Digital Marketing For Small Businesses
First and foremost advantage of using digital marketing for your small business that you can reach the potential customers and a much larger group than you'll ever be able to attract only locally. You can reach a global audience cost-effectively using digital marketing techniques for your small business.
Secondly, digital marketing for your small business lets you interact with your prospects and better know your customers. It provides the opportunity to reach out to anyone anywhere, as digital has no geographical boundaries. Targeting the right audience at the right time and tracking and monitoring responses to your marketing efforts quickly and instantly help you grow your small business to a better and scalable point.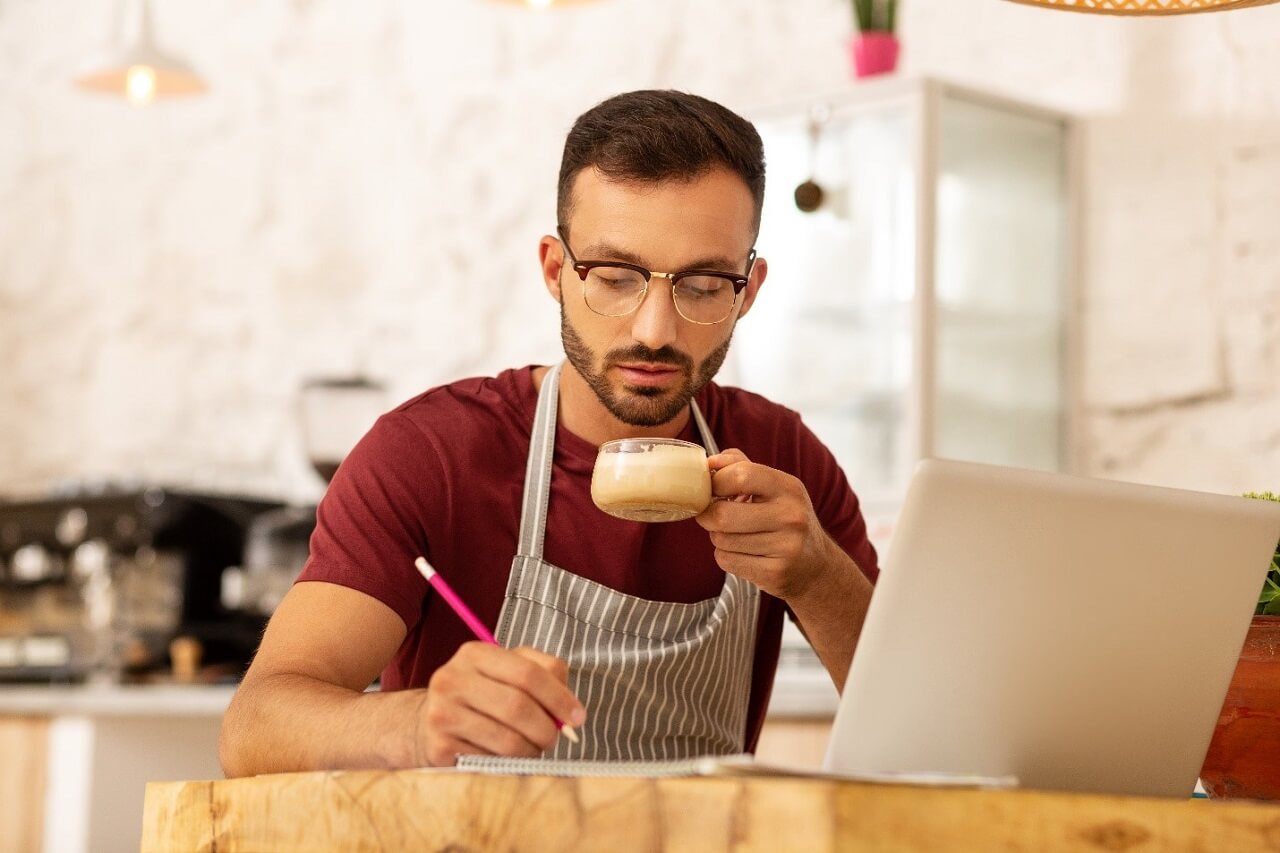 Starting a Digital Marketing Campaign For You Small Business
If you've never used digital marketing for a small business before, its limitless prospects may seem frightening. It could appear to be a bigger endeavor due to the diversity of platforms and digital marketing phrases used. Small businesses even think they lack the resources (time or cash) to compete online. Since they believe that their firm will develop over time, many people choose to move slowly and continue with one or two traditional advertising channels.
The market is competitive, and while word-of-mouth and client referrals can help drive traffic, customers will have difficulty finding your business unless you appear in the locations where they hang out. After all, there are 4.6 billion users of the internet and according to The Digital 2022: Global Overview Report there is a 60% global internet penetration rate.
Therefore, waiting to establish a presence online is not a wise strategy. The most effective approach to ensure success is to advertise your company internationally and employ targeting to draw clients who will be interested in your service or product.
Your Clients Are Online
The first thing someone will do when they are interested in your small business, whether it be in your industry or they are interested in your brand, is study online and see what they can learn about you. Customers expect to find a website and social media presence in the current digital era. They might search for testimonials to find out what other people think of your business and whether it's a good place to make deals. Remember, a large number of customers browse local companies' online reviews before deciding to interact.
Therefore, if a potential customer can't discover you online, they might assume that your company isn't credible. There's a significant risk that many of these potential customers will decide not to take your company seriously and will engage elsewhere.
Discover What Your Rivals Are Doing Online
Observing what your competitors are doing can help you strategize the success path for your small business. Contrary to popular belief, view your rivals as people you can learn from rather than as foes to be defeated.
You can gain some insight into what is and isn't working by checking out what your competitors are doing online. Whatever industry you are in, your rivals likely have an online presence. What sort of material do they use? Does the company advertise videos, or do they post regular blogs? What marks them different from other businesses, and how do they create their impact? And then the question is; can you do better?
It has been proven that research is an excellent technique to learn what your rivals are up to. Find out what platforms they leverage, whether they concentrate on keywords, or whether they employ influencers to increase traffic. Fortunately, there are many online tools that can provide authentic analysis of your competitor's website which can help you set up measurable success outcomes for your small growing business.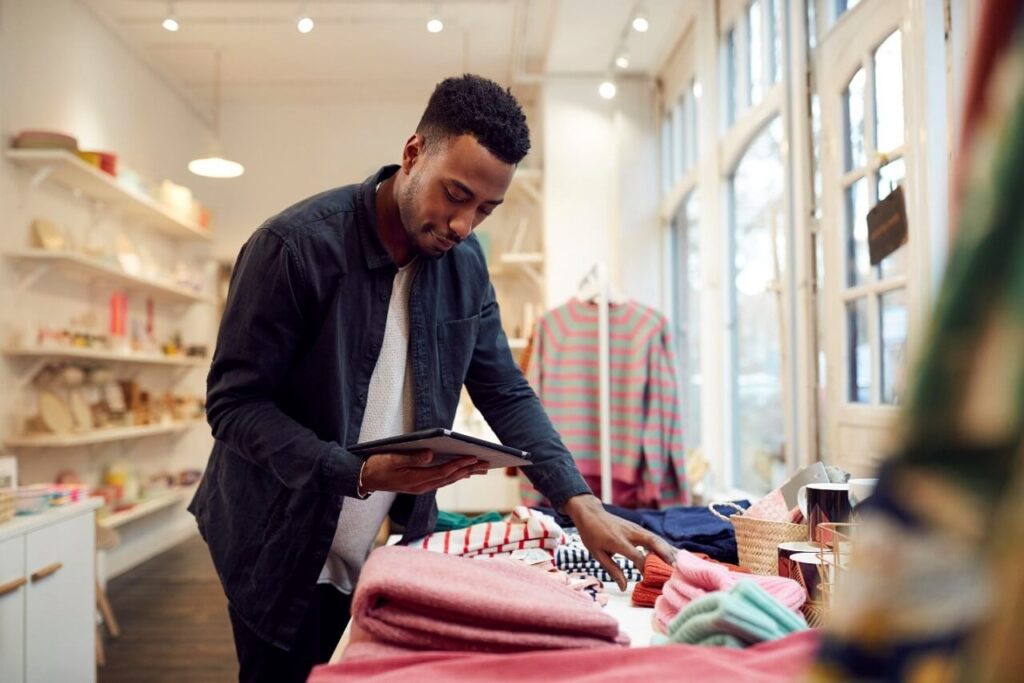 Be Accessible To Your Customers
A robust digital presence is a must if you intend for your business to be successful. If you have no online presence, you won't be found and can't compete.
However, if you do have an online presence, but your competitors rank higher in search, you might still be in hot waters. A number of vital points need to be addressed to ensure your brand's successful digital marketing. Along with creating a website, it is important to know what Search Engine Optimization (SEO) is and how it can help you overshadow competitors by ranking on the first page of a Google search. Keywords are essential in making this happen.
Spend Less And Promote More!
It's no secret that startups and small businesses constantly strive to get the most out of their marketing on a limited budget. To grow small business online advertising has the advantage of allowing you to focus on a more specific target market while yet allowing you to stretch your advertising budget farther. In terms of marketing on a daily budget, social media works perfectly.
The key to successful social media marketing is choosing the platform that will perform best for you and your brand. Don't choose TikTok just because it's popular or utilize LinkedIn to advertise if you're not attempting to attract B2B clients.
Boost Your Business's Marketing Capacities
So, do you want to create a website that can provide leads? Or perhaps you want to launch a Facebook campaign to monitor the outcomes. Determining the advantages of digital marketing for your small businesses is the first step toward achieving these objectives.
ZM Communication can assist you in using the most updated and relevant digital marketing techniques and skills to ensure your business succeeds online. From social media to SEO and paid search, ZM Communication has got you covered!